NEWS FROM THE FRIENDLY SONS OF ST. PATRICK

Our 2015 parade will be held on Saturday, March 14th and will begin at 12 noon.
WE ARE NOW ACCEPTING ONLINE PARADE APPLICATIONS!

We will be having parade meetings every Wednesday at 6:30 PM at O'Doherty's Irish Grille in downtown Spokane. All meetings are subject to change and we will post any changes as soon as they become available.

February 4th
February 11th
February 18th
February 25th
March 4th
March 11th

WE WANT TO THANK THE SPOKANE COMMUNITY AND REGION IN MAKING THE 37TH ANNUAL ST.PATRICK'S DAY SUCH A WONDERFUL EVENT!

WE WANT TO THANK FAIRCHILD AIR FORCE FOR THEIR CONTINUED SUPPORT.
WE ALSO WANT TO THANK ALL OUR VOLUNTEERS AND NEW MEMBERS.

A SPECIAL THANKS TO ALL OUR SPONSORS,
PLEASE REFER TO THE SPONSOR PAGE FOR A LIST OF OUR GREAT SPONSORS!!!

AGAIN, CONGRATULATIONS TO OUR 2014 PARADE DIGNITARIES!

Grand Marshall: Mark Peterson, KXLY Broadcast
Irish Man: Pat Kenney, Sr.
Irish Woman: Fiona Zwiesler
Irish Business: Moloney and O'Neil
Irish Clan: Tormey Family
Irish Colleen: Colleen Corbett

Congratulations to our winning Principal on Parade Mr. Steve Barnes from Holmes Elementary and our winning student Makai Johnson!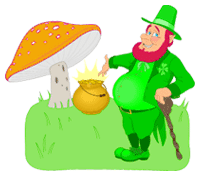 The Friendly Sons of St. Patrick want to thank all of the GREAT people of Spokane for making the 36th annual parade a SMASHING SUCCESS. We had record, or a near record number of entries and crowds packed the parade route!







SECOND HARVEST



The Friendly Sons of St. Patick partnered up again this year with Second Harvest Food Bank in helping to support not only the parade but to help raise donations and awareness to Second Harvest. We encourage everyone to do their part in helping others in need throughout the year and bring down your food donations.


PLANT A ROW FOR THE HUNGRY!

You can make a difference by sharing your harvest!
Plant a Row for the Hungry is a public service project of Spokane-based The Inland Empire Gardeners and nationally by the Garden Writers gardeners to donate their extra vegetables and fruit to local food banks. Because the GWA Foundation is a 501(c)3 organization, participants can take $1.50 per pound donation on federal income taxes.

DONATING TO PLANT A ROW FOR THE HUNGRY

WHERE TO DONATE? Any neighborhood food bank or organization that provides meals for low-income people and their families.

WHAT TO DONATE? Because storage space can be limitied sturdy vegetables that can take a day or two sitting on the shelf are best. These choices include beans, corn, tomatoes, potatoes, squash, peas, cucumbers, apples, cherries, cabbage, broccoli, Brussels sprouts, carrots, root crops, onions and garlic to name a few.

Easily damaged or perishable vegetables, fruits and herbs should be brought in close to the day the food bank distributes food or given to soup kitchens where they can be used quickly.

HOW MUCH? Any time you have fresh produce AND when the food bank is accepting donations. Many food banks have set days and hours to receive food. Call and check before you go.

For mor information on this program please contact Pat Munts at: patmunts@yahoo.com or call (509)998-9769.


Watch for news on our next meeting, coming to you via e-mail or mail. Please also let us know how we did with this year's parade and how we might improve our next edition.


Info: kim@frienldysonsofstpatrick.com
or 880-2785